Cleauquelle's French Republic (French: République de France-Unis) or the Great Reformed Republic of France (French: La Grande République réformée de France) France under Cleauquelle's regime.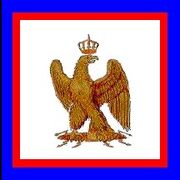 The Internal Republic (Les Républiques internes)Edit
The internal republics are for minorities and includes:
Basque Republic and Community (Ipar Euskal Erkidegoko)
Gascon Republic and Community
Alsatian Republic and Community (Elsässer Republik und der Gemeinschaft)
Breton Republic and Community
Picard Republic and Community
Ad blocker interference detected!
Wikia is a free-to-use site that makes money from advertising. We have a modified experience for viewers using ad blockers

Wikia is not accessible if you've made further modifications. Remove the custom ad blocker rule(s) and the page will load as expected.